4th of July Fireworks and Parades 2023
Overwhelmed with options this 4th of July? No worries, we've put together a list of all the best spots to spend the holiday.

Fireworks, Parades and more:
SAN JOSE
San Jose Fireworks Show at Discovery Meadow: 9:30 p.m. July 4, 180 Woz Way, San Jose. The Rotary downtown fireworks committee is hosting the city's signature fireworks show once more at Discovery Meadow. Celebrate the Fourth with a night of dazzling entertainment, incorporating sustainable practices and innovation. Free. More information at Fireworks Show at Discovery Meadow
Rose, White & Blue Parade: 9:45 AM to 12:00 PM July 4th at. The Alameda, San José. The Rose, White & Blue Parade is a historic community celebration that brings together residents, businesses, and organizations of San José and the greater Bay Area in celebration of diversity, public spirit, and our floral and agricultural heritage. Free. More information at Rose, White and Blue Parade
Fun Festival and Fireworks at Almaden Lake Park: 3:00 PM to 10:00 PM at Almaden Lake Regional Park in San Jose. Free. Live music, food trucks, safety vendors, local businesses, artists, parade and much more. Fireworks around 9:15 P.M. More information at Almaden Lake Festival and Fireworks
SANTA CLARA
Fourth of July Celebration at California's Great America: 9:45 p.m. July 4, 4701 Great America Parkway, Santa Clara. After a day of riding roller coasters and splashing about at South Bay Shores, sit back and enjoy the Fourth of July fireworks display set to a patriotic soundtrack. Fireworks begin at 9:45 p.m. in the skies above the Flight Deck rollercoaster. Free with admission. More information at California's Great America
SARATOGA
Jumpin' Jacks Fireworks and Water Ski Show: 7pm - US Water Ski Show Team, 8pm - Joe Adee & The Lug Nuts @ Freedom Park, Dark - Fireworks! More information at Jumpin' Jacks Fireworks
MORGAN HILL
Morgan Hill Freedom Fest Fireworks: 10 a.m. to 10 p.m. July 4, 16500 Condit Road, Morgan Hill. A Morgan Hill tradition dating back to 1876, this annual Fourth of July festival will feature a Patriotic Sing, a family street dance, a freedom run, a parade and a spectacular fireworks display. Free. More information at Morgan Hill Fireworks Festival
MOUNTAIN VIEW
Fourth of July Fireworks Spectacular at Shoreline Amphitheater: starting at 4 p.m. July 4, 1 Amphitheater Parkway, Mountain View. Celebrate the Fourth of July at Shoreline Amphitheater with family-friendly games and activities, a concert by the San Francisco Symphony and a spectacular fireworks display. More information at Fireworks at Shoreline
On-the-Water Viewing of July 4th Fireworks: 10 AM - 10:30 PM. 3160 N. Shoreline Blvd. The Boathouse & American Bistro at Shoreline Lake will rent pedal boats, rowboats, canoes and kayaks for fireworks viewing from the lake. Lakeside barbecue, picnic baskets also available. Prices and reservations: 650-965-7474, More information at On-the-water Fireworks.
LOS GATOS
4th of July Symphony & Picnic in the Park: 11:00 AM - 3:30 PM. Free. Billy Jones Wildcat Railroad, Carousel, Inflatables, Food Trucks, Beer & Wine Garden, and fun. More information at Los Gatos Info

CUPERTINO
Cupertino Independence Day Celebration: 7:30 a.m. to 10 p.m. July 4, Cupertino. Join the City of Cupertino for a pancake breakfast at Quinlan Community Center, a flag raising ceremony and concert at Memorial Park, and a colorful fireworks show over Cupertino. More information at Cupertino Independence Day Celebration
GILROY
Gilroy Fourth of July Fireworks: 9:30 p.m. July 4, Gilroy. The city's annual fireworks show originates at Gilroy High School and can be viewed from nearby neighborhoods and Christmas Hill Park. Free. More information at Gilroy Fireworks
PALO ALTO
Chili Cook-Off: 11 a.m. - 3 p.m. Enjoy live music, food trucks, and games/activities for kids. Bring your own chairs, picnic blankets, and reusable water bottles. More information at Chili Cook-Off
MILPITAS
Milpitas 'Red White & Boom' Concert & Fireworks Show: 6 to 9 p.m. Milpitas Sports Center, Milpitas. This Fourth of July Celebration will feature food, drinks, a climbing wall, a game truck, RC cars, bounce houses, a concert by Sacred Fire Band and a grand fireworks show. $0-$7. More information at Milpitas 'Red White & Boom' Concert & FIreworks
LOS ALTOS HILLS
4th of July Red, Whit4 & Blue Parade: 9:30 AM - 11:00 AM. Free. Los Altos Hills Town Hall. The parade begins at the Fremont Road and concludes at Gardner Bullis School. For Los Altos Hills Info
REDWOOD CITY
Redwood City Fourth of July Celebration: 10 a.m. to 10 p.m. July 4, Redwood City. Enjoy a Fourth of July Parade through downtown and a festival along Broadway featuring food, drinks, arts and crafts and live entertainment. Stay for the fireworks show launched from over the port and visible from all over the mid-Peninsula. Free. More information at Redwood City 4th of July Celebration
MENLO PARK
Fourth of July Parade and Celebration: 11:45 AM - 3:00 PM. Parade beginning at Chestnut Street and Santa Cruz Ave followed by a celebration Burgess Park until 3:00 PM, 701 Laurel St. Live music, jump houses, slides, games, crafts, face painting, rock walls, food and drinks available for purchase. Free; $10 wristband required for some activities. More information at Menlo Park Info
FREMONT
4th July Parade: 11:00 AM - 2:30 PM. Free. Come dressed in red, white and blue! Decorate your bike or wagon and participate in this fun-filled people parade down Santa Cruz Avenue. More information at fremont4th.org
SAN FRANCISCO
San Francisco Waterfront Fireworks Show: 9:30 p.m. July 4, San Francisco waterfront. Every year, San Francisco holds a large fireworks display over the Bay with fireworks launched and synced from separate barges to allow you to get a glimpse from all around the area. Prior to the show, onlookers can enjoy Fourth of July festivities at Fisherman's Wharf and Pier 39. Free. More information at SF Waterfront Fireworks Show
HAYWARD
Meek Estate 4th of July Open House: 10:00 AM - 2:00 PM. Free. Community celebration at Meek Park. Historic games and crafts, patriotic activities, face painting, food, and music. More information at 4th Of July Celebration
Looking for your Dream Home?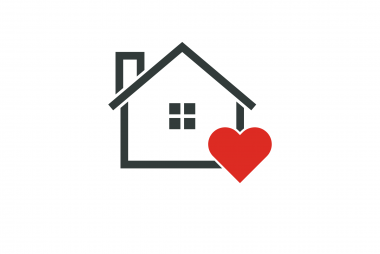 Looking for your dream home?
See our 8 step process for buyers,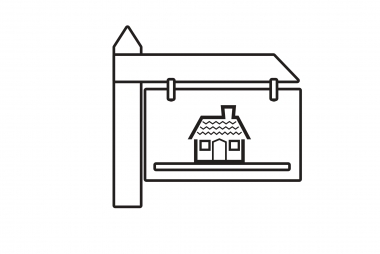 Are you selling a home?
Discover what sets our team apart.