Día de los Muertos Events Guide 2023
Overwhelmed with options this Halloween? No worries, we've put together a list of all the best spots to spend Día de los Muertos.
Parades, Altar Exhibits and more:
SAN JOSE
Dia De Los Muertos: The event starts from 6:00 pm – 9:00 pm, November 1st, Tuesday. . Aztec Dancers, Calpulli Tonalehqueh, will be leading a cosmic and energetic performance and ceremony. beginning with a traditional Paso De Camino footwork dance through the audience representing a serpent. Eastridge will have a beautiful ofrenda from on display until November 5th for the community to enjoy.
REDWOOD CITY
Day of the Dead – Dia de los Muertos: This event starts at 3:40 pm to 8:00 pm,

Sunday, November 6th.

Casa Círculo Cultural and the San Mateo County History Museum, in partnership with Friends of the Redwood City Library and collaboration with the Redwood City Parks & Arts Foundation, are proud to bring to Redwood City a Día de los Muertos Celebration. Redwood City Courthouse Square is transformed into a play, where musicians, dancers, artists, family altars are on display; sugar skulls, marigolds and more will decorate the Square and bringing it to life.
OAKLAND
2022 Oakland Dia de los Muertos: The 2022 Oakland Dia de los Muertos will take place on Sunday, October 30 from 10 am to 5 pm on International Blvd between Fruitvale Avenue and 42nd Avenue.
SAN FRANCISCO
Festival of Altars This event starts at 2:00 pm – 11:00 pm on November 2nd, at

Potrero Del Sol Park 25th Street and San Bruno Avenue

.Come and participate in building an altar or come to view the community altars. The making and viewing of traditional, contemporary, or experimental altars is a unique transformative experience connecting us closer to our Ancestors. You can also build your own altar!
HALF MOON BAY
Half Moon Bay's Dia de los Muertos Celebration (2022): The event starts at 1:00 pm to 8:00 pm . October 29th, Saturday at Mac Dutra Park , 500 Main St . Alas Half Moon Bay presents, Catrinas, Calabazas Y Cumbias, with alters, vendors, face painting, and sugar skull decorating. Also, Danzantes, Mariachi Media Luna, and Ballet Folklorico Tonantzin will be bringing the entertainment. From 4pm to 8pm there will be, Cumbiatron, music and dancing brought to you by DJ's El Selector, Jalinche, Sin Amores, and Philthy Drones.
CONCORD
November Kids Club: Dia De Los Muertos:

The event starts at 10:00 am to 1:00 pm . November 6th, at The Veranda, 2001-2003 Diamond Blvd . This event is FREE and open to the public. The first 100 children to visit the Veranda LUXE patio, across from Mikuni will receive a special themed goody bag. You will also have the opportunity to enter to win a gift basket full of retailer goodies and a 3D Blu-ray/DVD copy of Disney/Pixar's Coco (2017)!
FAIRFIELD
Day of the Dead Celebration: The event starts at 6:30pm, November 2nd, at Geronimo Tequila Bar and Southwest Grill - Fairfield. Featuring a four-course tasting menu paired with Del Maguey Mezcal. The evening will also include a live Mariachi band performance, background on the history of mezcal distillation and production and more! The event begins at 6:30pm; tickets are $125 per person including tax and gratuity.
MARTINEZ
Dia de los Muertos 2022:

The event starts at

12pm - 6pm

. November 5th, Main at Street Plaza. Enjoy a fun, family-friendly event in Downtown Martinez!
MUIR BEACH

Dia de Los Muertos Family Campout:

The event starts at 9:30 am – 12:30 pm . November 12th, at Slide Ranch, 2025 Shoreline Highway. It is a day of farm activities, crafts and nature exploration the whole family will surely have fun with.

Family Farm Days are exciting three-hour programs, 9:30 am -12:30 pm. Discover Slide Ranch's feathered, furry, and wooly friends with your whole family. General Admission: $35 and children 24mo or under: FREE
SANTA CRUZ
Día de los Muertos Celebration: The event starts at 12:00 pm - 4:00 pm . October 29th at Evergreen Cemetery 261 Evergreen St . Enjoy live performances by Senderos' Centeotl Danza y Baile and Ensamble Musical de Senderos. Stroll through the cemetery in a self-guided presentation of community altars.
SAUSALITO
SONOMA
El dia de los Muertos Petaluma Candlelight Procession

The event starts at 6:00 pm - 10:00 pm on October 29th. Start at St. Vincent de Paul Church Plaza, 35 Liberty Street, and continues at 40 4th Street on the Mail Depot parking lot, corner with C Street, Petaluma.
VALLEJO
7th Annual Dia de los Muertos:

The event starts at 10:00 a.m.-3:00 p.m. November 7th at Downtown Vallejo Georgia Street

between

Sacramento and Santa Clara, Vallejo . Enjoy this festive celebration with food, entertainment, music altar competition and more.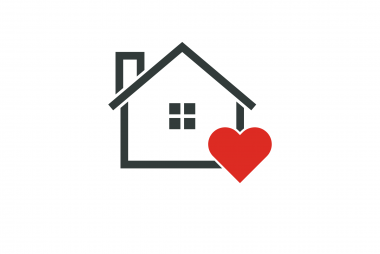 Looking for your dream home?
See our 8 step process for buyers,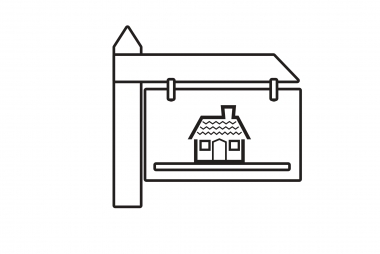 Are you selling a home?
Discover what sets our team apart.